Evento Dia Dos Namorados 2014
Edit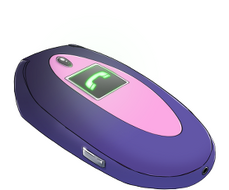 Seus amigos precisam de conselhos e irão telefonar para você uma vez por dia!
Informações sobre o evento
Edit
A cada dia, um de seus amigos irão te fazer perguntas, tendo elas três respostas:
- A resposta certa que te faz ganhar 5 pontos.
- As respostas erradas que te fazer perder 5 pontos.
Você tem um tempo limitado para responder! 
Se este tempo passar sem resposta, você ganha 0 pontos. 
Existe apenas uma só resposta válida por pergunta.
Como ter acesso ao evento?
Edit
Vá no seu quarto/apê e o evento começa automaticamente!
O evento será de 5 de junho até 12 de junho. 
Ad blocker interference detected!
Wikia is a free-to-use site that makes money from advertising. We have a modified experience for viewers using ad blockers

Wikia is not accessible if you've made further modifications. Remove the custom ad blocker rule(s) and the page will load as expected.